Vreeland Engineers Company Profile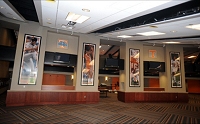 Neyland Stadium Renovation
In February 1949, 26 year-old Fred S. Vreeland, with a State of Tennessee engineering license, resigned from his last employment with an engineering firm in Oak Ridge and moved to Knoxville. A room was rented on the "walk-up" third floor of the Cherokee Building in downtown Knoxville. This was the beginning of the consulting electrical engineering firm, Vreeland and Associates, which later became known as Vreeland Engineers. Vreeland, particularly for his age, had a significant and varied experience, which included both design and construction.
The first job opportunity was the design of the electrical facilities for Knoxville's East High School. Work, primarily with architects, was successfully solicited throughout Eastern Tennessee. Employees were gradually added, with the first occurring in 1952. After the first year the firm moved three blocks away to the Daylight Building, in which it remained until 1997.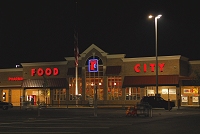 Food City - Maynardville
The firm prospered with talented staff added. Projects included hospitals, schools, industrial plants, office buildings and electrical power distribution and substations. There was very significant work for The University of Tennessee. Clients were in the Knoxville, Chattanooga, Tri-Cities, and Asheville areas.
The firm was incorporated in late 1991. And in early 1992, ownership was transferred from Fred Vreeland to Charles Luttrell, Jr., at which time Fred Vreeland retired. The firm built its own office building in 1997, designed to enhance staff performance. It is arranged to have personnel readily accessible to central resources and, to minimize distractions, and provide reasonable individual workstation isolation. Work currently includes projects located in numerous states. The firm's current staff of sixteen is dedicated to providing electrical engineering services to its clients in East Tennessee, Western North Carolina, and Southwest Virginia.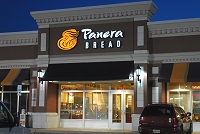 Panera Bread - Fountain City
Today, Vreeland Engineers continues to be one of the leading electrical consulting firms in the Knoxville area. Recent projects have ranged from the new St. Mary's North hospital, University of Tennessee's Neyland Stadium renovations, various office complex projects, the new west Knoxville high school, Bristol Dragway skyboxes, and many others.